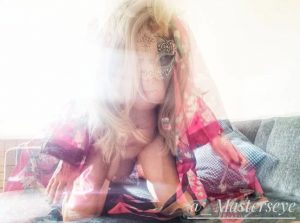 Photo courtesy of Master's Eye
The only place where the smartest and hottest sex bloggers are featured under one roof every month. Whether you're looking for sex journalism, erotic writing, relationship advice or kinky discussions it'll be here at Elust. Want to be included in Elust #118? Start with the rules, come back May 1st to submit something and subscribe to the RSS feed for updates!
~ This Month's Top Three Posts ~
He Gripped Her Hand and Centered Her
~ Featured Post (Molly's Picks) ~
~Readers Choice from Sexbytes ~
O! or, errr… NO!: Orgasm Control in an F/m Dynamic
*You really should consider adding your popular posts here too*
All blogs that have a submission in this edition must re-post this digest from tip-to-toe on their blogs within 7 days. Re-posting the photo is optional and the use of the "read more…" tag is allowable after this point. Thank you, and enjoy!
Thoughts & Advice on Sex & Relationships
Fantasies Never Let You Down
My First Love
New Fun with Old Friends
Sometimes coming joint second
emotional disconnection, sex and loneliness
People Don't Talk about This Sh!t
Erotic Fiction
Waking the Fallen
Daisy
opera seria
Catch the Catcher
Club Dress Extended
Dreams … (the Second : Arabian Nights)
The orgasmic arch
Erotic Non-Fiction
The Five Senses of Sex
A public beating
Rope Dreams
Poetry
Thoughts & Advice on Kink & Fetish
Primal Regression and Submission
14 Qualities of a "Good" Dominant
Balance in F/m voices
Events
Do I want you to hold my hand?
Body Talk and Sexual Health
Sex in Class
That's My Kink – All Hail The Nipple Clit
Sex News, Opinion, Interviews, Politics & Humor